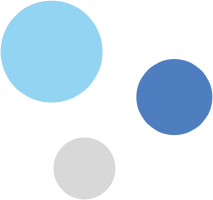 Every year, Medicare Advantage (Medicare Part C) members have the opportunity to add, change, or drop their Medicare Part D (Drug Coverage) or Medicare Advantage (MA) plan coverage for the following year. This window, which runs from October 15th to December 7th each year, is known as the Annual Enrollment Period (AEP).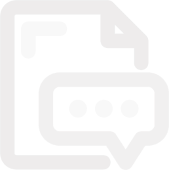 Medicare Advantage members and potential members need to understand their plan options and benefits thoroughly. Medicare advantage documents must, therefore, be in a language that members understand. Of more concern are Limited English Proficient (LEP) members as well as low health literacy members. These members have trouble understanding the various terms and conditions contained in MA documents. The Centers for Medicare and Medicaid Services (CMS) deals with these concerns by making it mandatory for Medicare Advantage sponsors to translate documents into any non-English language that is the primary language of at least 5 percent of the members in a plan's benefit package service area.

CQ fluency is an exclusive translation vendor for the CMS to provide accurately translated model documents including Enrollment Forms, ANOCs, EOCs, Formularies and Directories. In addition, CQ fluency maintains a CMS glossary of multilingual healthcare and health insurance terms.
CQ fluency helps companies meet this requirement. We are the #1 translation company for Medicare Advantage health plans, servicing 50+ plans, including some of the largest health insurance companies in the country. We provide fast and accurate translation services and quality phone interpretation services that deliver strong star ratings. This allows our clients to meet their strict deadlines. Clear communication and precise translations help our clients stay in compliance with CMS requirements.
our clients
cultural adaptation solutions tailored to your industry



the importance of translation accuracy
Health insurers developing written material related to MA need ready access to quality language translation services because language barriers increase avoidable risks to patient safety through wrong communication. Inaccurate translation also leads to reputational damage. The last thing a Medicare Advantage organization wants is the perception of deliberate obscuring of policy terms and conditions. And, in a worst-case scenario, a bad translation leads to lawsuits and regulatory sanctions.
An organization's focus should be to ensure effective communication, by retaining the meaning of translations to fit the cultural nuances of the target audience.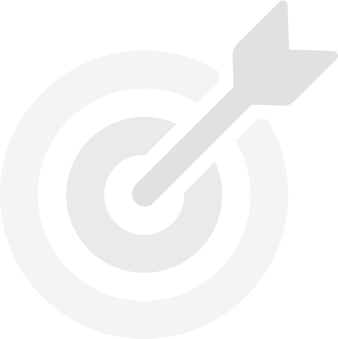 CMS deadlines
As mentioned at the outset, AEP runs from October 15 to December 7 each year. This period is also the deadline for Exchanges, Qualified Health Plan (QHP) Issuers, and Web-Brokers to ensure meaningful access to written material by Limited-English Proficient members. Written material includes critical documents for obtaining health insurance coverage or access to health care services through a QHP and certain website content.
Meeting CMS deadlines for AEP documents for Medicare Advantage is a high-stress period for health insurance companies. Besides meeting the deadlines and submitting accurate translations, health insurance companies also have to manage costs very carefully. CQ fluency works very closely with our customers to refine processes, introduce automation, and intelligently reuse content, to lower costs yearly.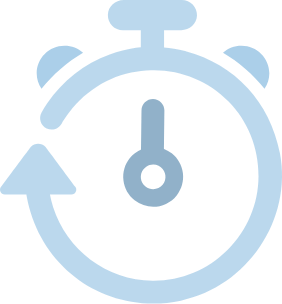 intelligent cultural adaptation for healthcare insurance and life sciences
CQ fluency is a translation services company that specializes in cultural adaptation for the healthcare insurance and life science industries, in over 170 languages. We facilitate real connections and true cultural understanding between people who don't speak the same language.
At CQ fluency, we customize the translation, adapt your message to the specific audience you want to communicate with, and ensure your message is not just heard, but understood. Our Cultural Intelligence (CQ) blends both meanings and feeling to create effective communications that transcend words and engage hearts and minds.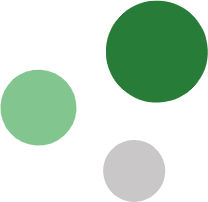 healthcare translation services
compliance and risk management
Health insurers must ensure they generate accurate translations that conform to federal, state, and local laws, rules, and regulations. They must stay in compliance with CMS and meet CMS deadlines.
The risk potential of translations is often underestimated; with the COVID-19 pandemic and systemic racism, health equity is in the spotlight. Health insurers must move away from meeting the minimum requirements to total enrollment equity.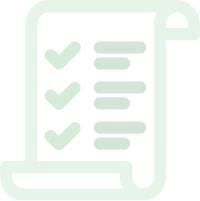 the legal provisions
The legal provisions in this area evolve continuously. However, there are certain areas where the legal requirements haven't changed much, such as the Civil Rights Act of 1964 and the final rule of section 1557 of the Affordable Care Act (ACA), which states, among other things, that healthcare organizations provide translations for Limited-English Proficient members. This is the general requirement; however, there are currently a few other critical requirements that Exchanges, Health insurers, and Web-Brokers must comply with:
1. First, they must provide oral and written translation services as needed by insured and prospective customers, and they must avail this at no extra cost to the member.
2. Second, they must translate website content into all languages spoken by LEP members that comprise 5 percent or more of the state's population. For this requirement, QHPs are only required to translate critical information, but web brokers and exchanges must translate their entire website sections targeted at qualified people.
3. Section 508 of the Rehabilitation Act requires Federal agencies to ensure that their web content is accessible to everyone, which requires taking into consideration those with disabilities. Relying on automated tools does not meet this requirement and mitigate legal risks. Therefore, it is important that agencies invest in a solution that puts an emphasis on accessibility and accuracy.
how to comply with regulations / deadlines and manage risk
Complying with CMS regulations and deadlines requires an "all hands on deck" approach. The regulations are constantly evolving, and each year there are new requirements to comply with while others are simultaneously deleted. For example, the 2016 version of section 1557 of the Affordable Care Act required health insurers "to send taglines with all notices and significant communications." This provision has since been dropped, but many entities remain unaware of this development and continue sending taglines with all their notices resulting in incremental operational expenses.
There is also the issue of risk management because translations aren't just a matter of meeting the legal requirement. As stated earlier, accurately preserving the precise English meaning is crucial. It not only mitigates the risk of lawsuits and regulatory sanctions but also preserves the brand's integrity. Insurers whose business is to take on risk now face an exceptional challenge of their own, reputational risk.
Reputational risk is the biggest concern for modern-day compliance departments in the insurance industry. A negative media story or trending hashtag on social media can be detrimental to an organization.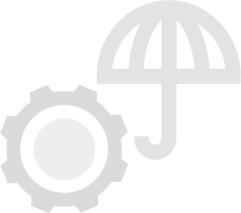 Against this backdrop, we offer best practice guidelines for compliance and risk management, as follows:
1. It is tempting to use free machine translation services, but these only increase your risk. While the technology has come a long way, the level of accuracy is still low. Accuracy is inconsistent across different languages, and the algorithms are not yet at the level where they can translate context. There is no room for translation errors in MA communications. You must, therefore, select a translation provider with subject matter expert linguists.
2. As we have noted, keeping track of changing language regulations can be extremely time consuming. CQ fluency acts as a partner with your company to provide experienced multilingual translations, editing and proofreading skills, as well as the know-how to stay in compliance with all regulations. By leveraging CQ fluency's familiarity and expertise in this area, you gain a qualified team to provide you with quick turnarounds.
In essence, the best way to cost-effectively manage translation risk and remain compliant is to partner with a translation vendor such as CQ fluency that has expertise in this area. Join forces with CQ fluency to manage language risk and remain compliant while managing costs.
CQ fluency's translation, editing, and proofreading (TEP) process
We have discussed the importance of accurate translations, but how does CQ fluency achieve accuracy? The answer lies in the TEP methodology.
A dedicated Language Quality Assurance (LQA) team ensures linguistic integrity through the three-step CQ TEP process, namely, Translation, Editing, and Proofreading. We take editing and proofreading seriously, not taking shortcuts in quality control. Only by complying with these three steps can quality be guaranteed. Let's examine them in a bit more detail.

1. Translation: In this step, the source language is rendered to a target language. At this stage, context is vital. The translator should consider the language, country of origin, and language variants in the state. For example, even though Spanish is spoken by over half a billion people worldwide, there are profound differences in vocabulary and grammar in every region.

2. Editing: After translation, editors check the translations to ensure they are accurate and align with the entire document. We research to find out if there are synonyms that preserve the meaning in the original document but do a better job at communicating the message while also maintaining the cultural nuances in the original text. Our editors also adhere to linguistic conventions and regional preferences such as the titling of government agencies or writing dates. In a nutshell, editors must review large-scale issues such as coherence of parts, subordination, and completeness; they should ensure that front matter, logos, format, and references adhere to acceptable forms. This approach ultimately ensures that the translation is most appropriate for the medium/channel in which it is delivered.

3. Proofreading: Finally, our editors proofread for grammar, spelling, and punctuation errors. Even the smallest of grammatical and spelling errors can look extremely unprofessional and lead to miscommunications. We take into account stylistic principles and ensure compliance with writing standards. Good writing is easy to understand and has a natural flow so that the reader isn't left confused. Creating that flow involves understanding sentence structure and also staying consistent with terminology and tone.
Quality translation services go beyond simply translating and revising text. An editor and proofreader both bring knowledge to a project, so translations don't run the risk of delays and extra costs to correct downstream. CQ fluency adopts the complete TEP process protecting you from bad translations that put you at risk of non-compliance, lawsuits and reputational damage.
CQ fluency's translation management process is certified to ISO 9001:2008 and EN 15038 standards, which guarantees the highest translation accuracy and quality standards.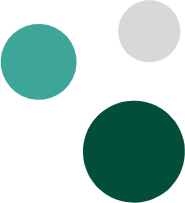 how scalable translation vendors benefit health insurance companies
During the busy AEP season, it is imperative to have a trusted, reliable and flexible system in place to help you meet compliance deadlines. In order to be flexible, the process must adapt on demand to cater to higher needs during the busy season.
CQ fluency's dynamic and highly scalable workflows make automating your translation processes seamless. Automation helps minimize human error, cut costs and improve turnaround times. Non-compliance incurs severe penalties. CQ fluency is structured to fully support your growth and ramp up with additional staff to ensure quality and we have off-hour and weekend personnel in place to help with emergencies.
How we use technology to improve scalability:
Centralized Learning Management System to effectively train new staff
Advanced reporting capabilities to analyze and add new resources
Cloud-based infrastructure that can grow/shrink as needed
Technology platform available 224/7 with automated workflows and AI
downloadable checklist
We guarantee preparedness at all times, scaling our business and staffing in accordance with your needs. Our robust centralized, cloud-based technology is designed to fully support your growth.

healthcare translation services

dedicated language quality assurance

value of accurate and timely translations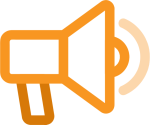 what to do when it's time to market AEP

preparing translations to meet AEP deadlines

managing last minute changes to AEP documents
what to do when it's time to market AEP
So, how do you go about preparing to comply with CMS deadlines? Before you begin, we recommend you download the checklist to ensure you don't miss a thing.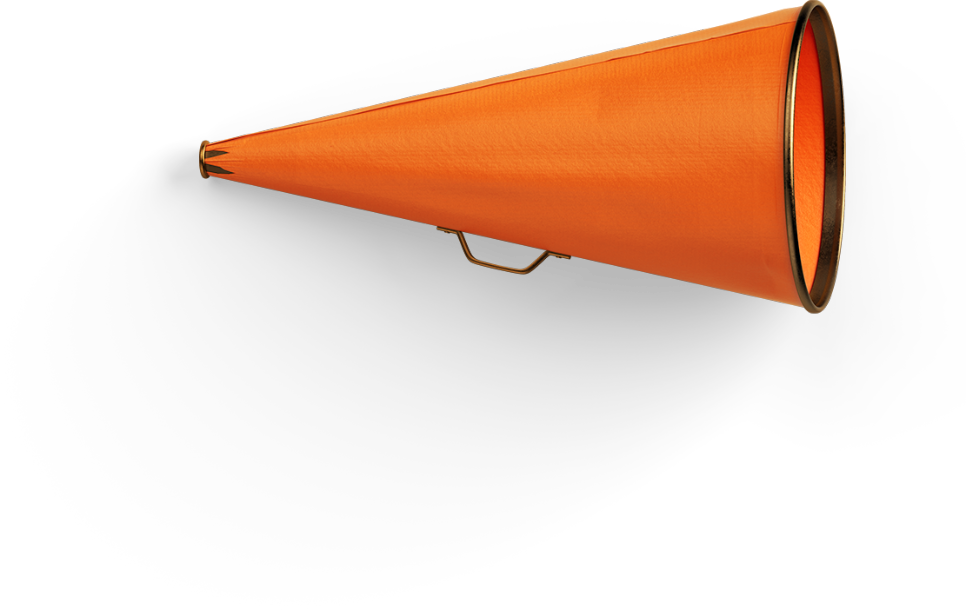 Below is a best-practice roadmap to help you manage the process seamlessly.
1. company selection
This process needs to start at the beginning of the year. The translation company must have an in-depth understanding of the regulations, submission process, and the LEP market. Ensure you have selected a company you trust before the first quarter is over and involve them in the initial planning process.
2. generate and gather documents
Next, use the spring months to understand regulatory changes and work closely with the translation company to understand what documents need translation based on CMS rules. Generate the documents from your master files. The master files are the source documents that give rise to all derivatives. Send the documents to the translation company using the agreed-upon method. For example, CQ fluency has an online portal that makes it easy to communicate and collaborate.
3. work through edits
The translation company will perform the translations and send you an initial draft for comments. Use the summer months to work through the revisions as fast as possible and send feedback to your translation provider.
4. receive documents
The translation company will edit the documents, proofread them, and send them back to you. Once you receive the final copy, submit the documents to CMS before the deadline.
5. publish
Unless there are any emerging issues, publish your documents in the preferred format as soon as you have a green light.
Get the checklist today!
healthcare translation services
dedicated language quality assurance
value of accurate and timely translations
what to do when it's time to market AEP
preparing translations to meet AEP deadlines
managing last minute changes to AEP documents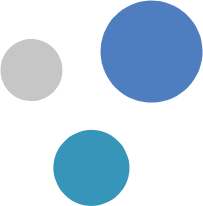 preparing translations to meet AEP medicare deadlines
From the roadmap above, some critical points emerge that are crucial to meeting AEP Medicare guidelines:

plan and start early
We cannot emphasize enough the value of beginning the process early. Do not wait until the beginning of the year to request proposals and shortlist translation companies. If you have long-winded internal procurement procedures and bureaucracy, begin the process the preceding year. This approach ensures that you onboard a translation company before the first quarter of the year.

partner with a company you trust
The company you select must have the experience and credentials to gain your trust. This is not a field where your only consideration is the cost. You must consider the total value the company brings to the table.

understand your document formats
Having editable source documents keeps the translation preparation process to a minimum and helps you easily track any amendments.
edit as soon as possible
Don't waste time with any revisions post-deadline. Make them and transmit them to the translation company.

know your roles and responsibilities
During the initial planning process, ensure both teams are clear on roles and responsibilities. Clear communication is paramount to avoid task duplication and conflict.
Adhering to the simple points above will help you steer away from the majority of pitfalls that befall organizations as they work to comply with the AEP Medicare Deadlines.
managing last-minute changes to AEP documents
(version management)
In the process of translations, there may be last-minute changes that come about as a result of:
Oversight
A team member may feel a word or phrase changes the context
A last-minute regulatory clarification
There isn't much you can do about a last-minute regulatory change, but there are ways to avoid last-minute changes arising from the first two issues:
First, the translation company must use the TEP process to ensure nothing is missed and eliminate human error chances.
Second, keep track of amended and final versions by using version control. Your translation company can use translation management technology to limit the number of revisions. This approach saves on costs and speeds up the translation process.
At CQ fluency, we have a certified pool of linguists and subject matter experts in health insurance. We combine this strength with access to our exclusive CMS glossaries to ensure accurate use of Medicare Advantage terminology in over 170 languages.
We comprehend the challenges health insurers face with ever-changing CMS guidelines, and we make it our business to be knowledgeable of revisions to legislation and CMS rules on Medicare Advantage translations to ensure our clients do not miss important dates.
Our dynamic and highly customizable workflows make automating your translation processes for Medicare Advantage translations seamless. CQ fluency undertakes a professional guarantee to help you reduce costs, improve delivery times and eliminate language-related problems.